The Black Students' Alliance at Rensselaer Polytechnic Institute
| 110 8th Street, Troy NY 12180 |
---
UPCOMING EVENTS
---
HOLD YOUR GRIT: Step and Stroll Competition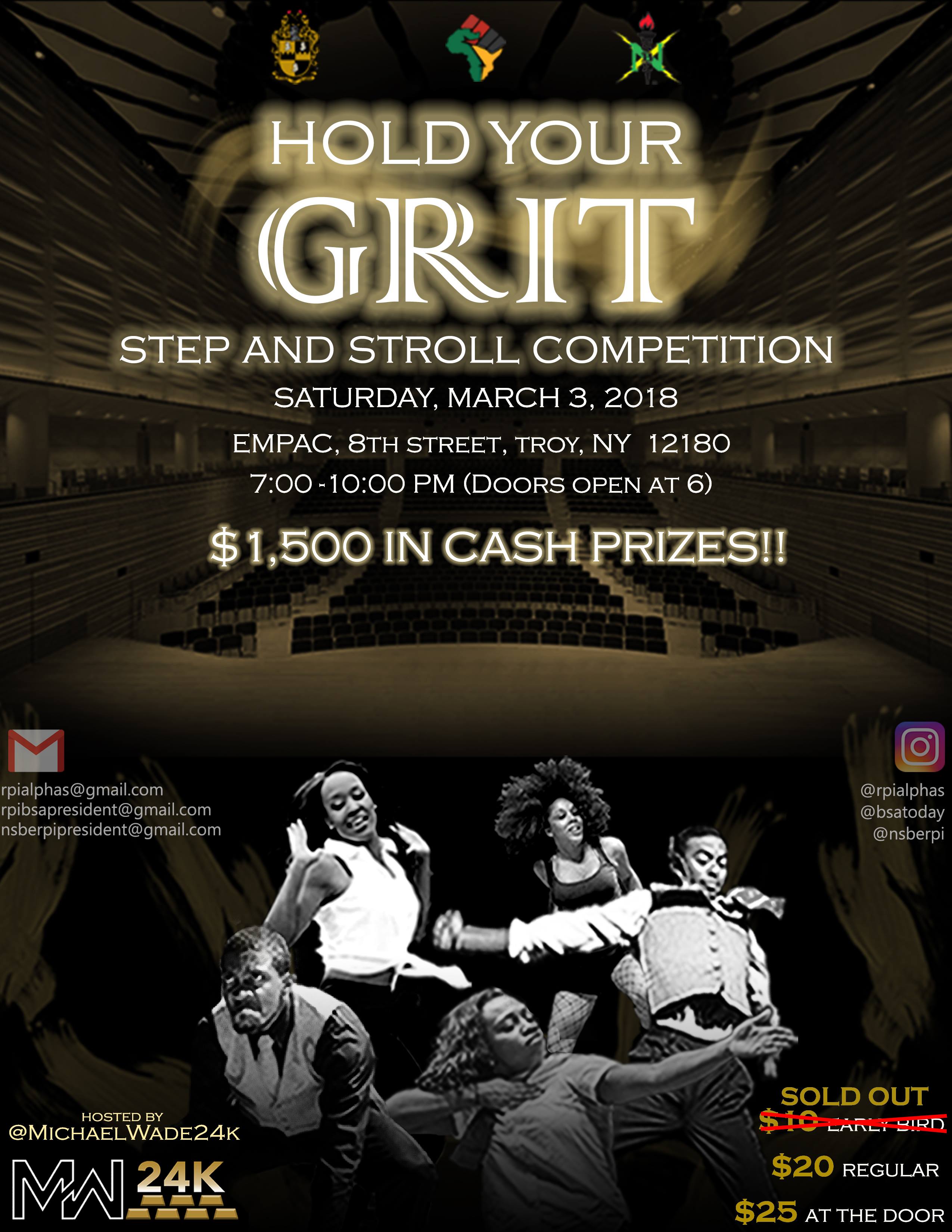 One Night of DYNAMIC steps and strolls on the grandest stage of them all... Need we say more? The Untouchable Omicron Upsilon Chapter of Alpha Phi Alpha Fraternity, Incorporated, Rensselaer Black Students' Alliance, and RPI National Society of Black Engineers presents the HOLD YOUR GRIT Step and Stroll Competition! Come enjoy an energy-filled night hosted by @MichaelWade24K. We've got you covered with musical performances and appearances from several fraternities, sororities, and step teams from all across the state!
Venue secured, teams secured, host secured. All that's left is you. The movie is coming, you can either be about it or hear about it 🗣🗣 Get your tickets now. Link below!!! Early Bird Tickets Sold Out!
Night Of Free Expression
Come join us on February 24th in the McNeil room for a night of live music, spoken word, and comedy!
P.S., it's FREE!!